China's Train Will Ride Over Cars
Aug 4, 2010 at 10:12 AM
0 Comments
On our way back to The Rose City, my dearest and I were taking a rush-hour bus to the Denver airport yesterday, and boy was there a lot of traffic. The only time that the traffic moved at all was when there was a carpool lane - known in transportation parlance as a High Occupancy Vehicle (HOV) lane.
The Portland metro region has very little pavement dedicated to HOV lanes (I think the only bit is on I-5 north around Delta Park).
In the Beijing, they are building a different take on the HOV lane: what if you built a train that simply rode OVER the cars in the lane?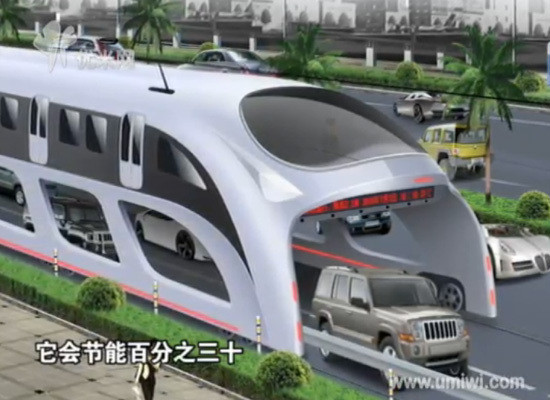 In the U.S., this type of 1950's futurist fantasy meets transit wonk idea wouldn't make it beyond a master's thesis. But in China, it begins construction in 2011.
According to reporting by Engadet, the train will run about 60 km/hour (~37 mph). They are planning 115 miles of track.