6 Reasons We're Thankful This Year
With Thanksgiving almost here, we want to take a few minutes before we begin hogging all the turkey (or tofurkey) to share some of the reasons why we're thankful this holiday season.
Why are you thankful? Share your reasons with us on Facebook and Twitter. We'd love to hear from you!
1. The bounty and wealth of our water system: Bull Run and the Columbia South Shore Well Field.
The Bull Run Watershed and Columbia South Shore Well Field are where Portland gets it drinking water. Together, they produced a whopping 34.1 billion gallons of drinking water from 2015 to 2016. That's a lot to be thankful for!
2. Rain or shine, our beautiful Bull Run.
Bull Run Reservoir 1 is never a disappointment, even on a rainy day.
3. A water supply that produces water AND electricity.
On an average day, Reservoirs 1 and 2 serve up about 100 million gallons of water to residents across the Portland metro area.
But before water flows from Bull Run into town to provide water to homes, schools, hospitals, and businesses, it does double duty, generating enough electricity to service an average of 8,000 homes for a year.
4. Living in a city that values our history and prepares for the future.
From historical preservation at Mt. Tabor to the Willamette River Crossing – a seismic upgrade project designed to keep water flowing downtown in the event of an earthquake – we're keeping one eye on the past and another toward the future. Because we don't just work here, we live here, too.
5. Our dedicated employees. From our call center specialists to our civil engineers, Water Bureau employees are working hard behind computer screens and in front of backhoes to keep water flowing to nearly a million people, and over 14,000 fire hydrants, across the Portland area.
Winter is known as "main break" season to our Maintenance and Construction crews. That's because cold weather can cause old water pipes to bust, sending water into streets and sidewalks.
This winter, protect your home's plumbing from cold weather and be our eyes and ears if you spot water in the street.
6. You, our customers.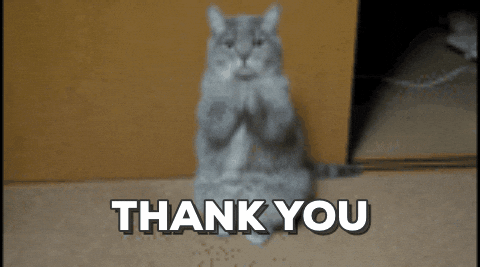 Yep, we've saved the best for last.
We are thankful for you – our customers and our neighbors – who put their trust in us to deliver high-quality water, day in and day out.
Thank you for your continued trust. We're committed to continue our work to keep a clean supply of water flowing to your homes and businesses.
Share Your Attitude of Gratitude
This Thanksgiving, tell us what you're thankful for. Share your gratitude on Facebook and Twitter.